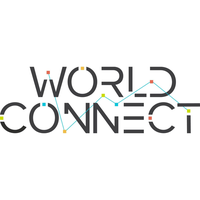 World Connect is launching a new grant opportunity, inviting RPCVs to harness their creativity, interests, experiences, and skills to lead projects that educate, inspire, and empower young people and communities in the United States. The application will be distributed to NorCalPCA and go live on our website.
This opportunity is designed to be open-ended. Projects should be creative, thoughtful, and aim to inspire young people and communities toward social action and global connection, through art, advocacy, global education or any medium that inspires you! Ignite political activism by organizing a series of advocacy workshops; host a global development seminar with people in the industry; found a slam poetry club exploring cross-cultural linkages! Whatever your idea is, we want to hear from you.
The grant launches on 06/19 and the deadline is 07/31, so watch a recording of NorCalPCA's informational webinar for more information about this grant opportunity now!
Questions? Email applications@worldconnect-us.org
Want to brainstorm or run your idea by us? Contact Julia, Director of Education and Outreach at jhaney@worldconnect-us.org
---