Support the Mission

Your membership donation supports our mission of bringing a human perspective to world events. Become a member today.
---
Featured Events
2015 International Calendars OnSale
Support our Grants program by purchasing this stunning calendar featuring photos of people from around the world. $12.00+Shipping.
More>>
---
Nov 22, Recently Returned
Thanksgiving

Traditional Thanksgiving Dinner and Transitions Workshop for Recently Returned RPCVs. If you have recently returned from your service (back 18 months or less), come to this FREE event to enjoy an early Thanksgiving and socialize with other folks transitioning back to life in the US. NorCal and our generous hosts in Mountain View will prepare a traditional Thanksgiving dinner just for you.
Details>>
Aug 3rd, Summer BBQ
Last Update: 8/2/2013 11:19 PM
ONLINE TICKETING CLOSED. TICKETS CAN BE PURCHASED AT EVENT
8/3/13 Sat (11:00 AM - 2:00 PM)
Crown Beach (Neptune Picnic Site)
1252 McKay Avenue, Alameda
Map
This year's summer BBQ will be on the warm shores of Crown Beach in Alameda. Bring your most colorful Hawaiian shirt for a Luau with Hawaiian burgers, tropical fruit, leis, activities for kids and adults and a silent auction to raise money for our 3rd Goal and volunteer services programs like the RPCV career fair.
Get your tickets today!

Members: $17
Nonmembers: $24
Kids:FREE!


Check your membership status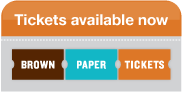 Last year we sold out so be sure to buy your tickets today. You will also have an opportunity to purchase some cool NorCalPCA embroidered hats, polos and the new 2014 RPCV Calendar ($12, saves $3 on shipping)
Beer/Wine
Because of permit/insurance restrictions we can not provide alcohol but attendees are welcomed to bring wine/beer for themselves and to share - good for Karma.

Parking
Crown Beach has a small parking lot at the Crab Cove visitor center right next to the picnic site. It's $5. There's also nearby street parking that is free.

Carpools
Signup for a carpool
Mass Transit
There are AC Transit Buses buses to Alameda leaving Oakland 12th Street BART every 10-12min. Bus Schedules from 12th St BART, Oakland