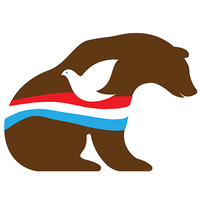 In March, when the first Coronavirus shelter in place orders were put into place in California, our community shifted quickly to come together online. All of our in-person events were canceled and we have not promoted in-person get-togethers since. At the time it was hoped that it would be a short break before we could reconvene as a community. However, it is clear that throughout most of the NorCalPCA region the "shelter-in-place" orders will continue for some time.
It is now August, a time of the year when our board has traditionally organized a large yearly picnic for the community. We are sure none of our members are surprised, but we want to let you know we will not be holding the annual picnic this year.
Additionally, the NorCalPCA board is revisiting the events guidelines that govern what events we will cross promote and allow on the website. NorCalPCA will not sponsor or promote an in-person event if it is in a county on the State of California's monitoring list. As of late July, no Bay Area county meets these criteria. Even if your county falls off of the monitoring list, we will continue to discourage in-person events from counties where the estimated average spread rate ("r-effective") is greater than 1.

You can read the details of that policy here and see how to check if your county meets the criteria.
Here is the good news. Since March, local RPCV associations from across the country and the national Peace Corps association have been able to make all of their events and get-togethers available to RPCVs, regardless of where you are. We are sharing more between associations and we've been delighted by some of the fun online get-togethers that have been hosted by our members.
We would like to invite you to host an event for other RPCVs. If you need a Zoom account, or help using Zoom, let us know by emailing Help@NorcalPCA.org

Stay safe and we hope to see you soon.

The NorCalPCA Board
---