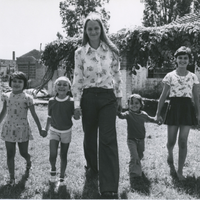 RPCV Seniors: Meet some new friends, reunite with volunteers from your country of service, and get active!
A couple of RPCV seniors would like to make an effort to bring together interested fellow NorCal RPCV seniors and friends to meet other folks who share a common bond and interests, for any kinds of get-togethers people would be interested in.
The Baby Boomer Generation has come of age, and there are now hundreds of RPCV seniors living in the NorCal region. If you have had an opportunity to look at some of the profiles of older RPCVs in the new PC Directory, I think you'll find some of the most interesting people you've come across in your lifetime.

If you would be interested in meeting some new friends and want to get involved in suggesting and arranging some social activities with other senior RPCVs, please contact Dorothy or Scott at Seniors@NorCalPCA.org.
Please let us briefly know if and why you would like to join this effort, and examples of social activities we can propose to the RPCV seniors who respond. Be creative with your suggestions, e.g., happy hours in specific locations, or rotating monthly to different locations, culturally themed dinner parties at a central location, or hosted at homes by those who can, Sunday afternoon live music happenings (such as advertised in the EastBay Express), day trips, etc.
We are particularly interested in including any RPCV seniors who have lost touch with the Peace Corps community. If you know of relevant friends or classmates who might be interested, please let them know of our efforts.

We will get back to everyone who replies, to let you know if our proposal to arrange socializing opportunities for RPCV seniors warrants enough interest. Thanks for your consideration and interest. We look forward to your responses and hope to have a chance to meet you if this effort takes off!

Regards,
Dorothy Herzberg (1961-63, Nigeria)
Seniors@NorCalPCA.org
---