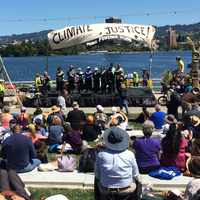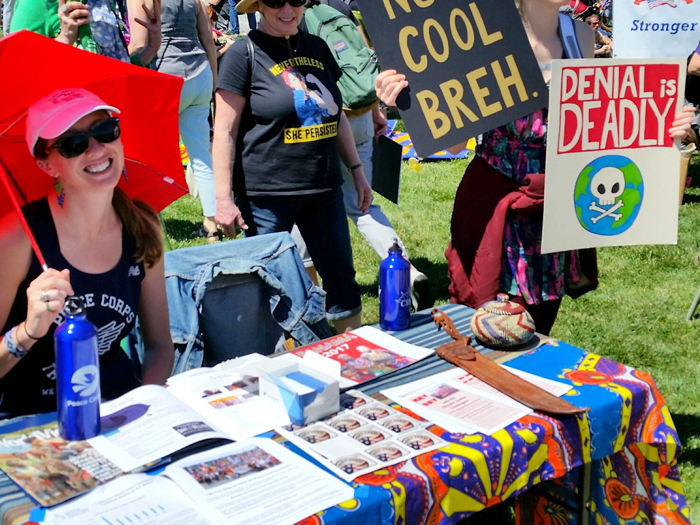 On April 29th, a wide variety of over 75 environmental, social, and economic justice groups, including NorCalPCA, along with 2,500 individuals, gathered in Oakland to show their concern for the planet's changing climate and the issues that come with it.
Various organizations learned about each other's work and about ways to get involved and take action. The event's bicycle-powered stage featured a dynamic list of performers and speakers including Congresswoman Barbara Lee, who has proven to be a long-standing champion of the Peace Corps and International Affairs. We truly appreciate her support and leadership in efforts like the Peace Corps Stamp Act!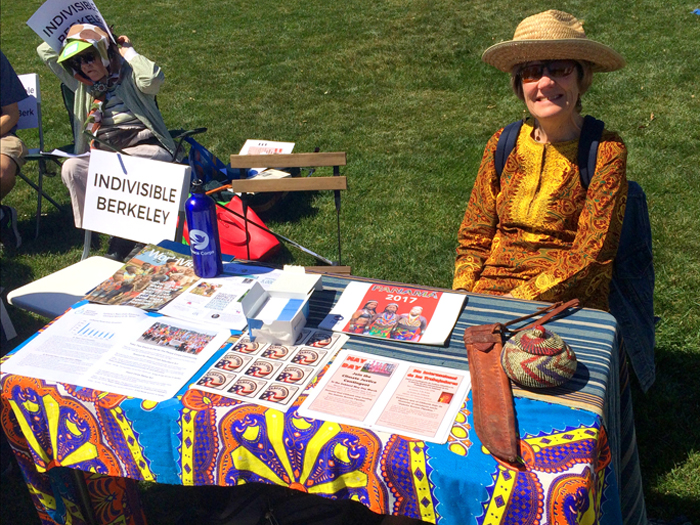 NorCalPCA members Kerry Compton and Nathan Whiteside volunteered their time (and furniture) to help NorCalPCA Board Director and Advocacy Coordinator Lila Holzman host a NorCalPCA table.
Throughout the event, NorCalPCA was able to share our diverse experiences with attendees interested in joining the Peace Corps, to encourage many RPCVs who stopped by to get more involved with our events and programs across Northern California, and also to spread awareness about the current state of the Peace Corps budget as it sits in a precarious position under International Affairs.
Overall, the People's Climate Movement brought together thousands of people to Lake Merritt in Oakland to discuss and support social progress and to have a good time while we did it. This Bay Area event was organized in coordination with the national People's Climate Movement, whose DC march on the same day reported over 200,000 participants, and many other sister events across the country.
Click here to see more photos of NorCalPCA's table and the event!
---