Anne Park served as a Secondary Education Volunteer with the Peace Corps in the Philippines from 2006 - 2008. Upon her return to the states, Anne pursued a Masters Degree in Public Administration from the Cornell Institute of Public Affairs (CIPA). Now she is the Director of Strategy and Development for Small Enterprise Assistance Funds.
Thanks for your Peace Corps service! Where and when did you serve and what did you do?
I was a Secondary Education Volunteer on the Island of Bohol in the Philippines from 2006-2008. As a teacher at Baclayon High School I worked closely with the English Department and ran the English Club. I also facilitated workshops on health and wellness and environmental education. Most of my students' parents were fisherman so I also did a lot of coastal resource management work and helped them tap into the burgeoning local ecotourism industry on the island. Working at the school was one of the most rewarding experiences of my life. The students were absolutely wonderful to work with and the community was warm and welcoming.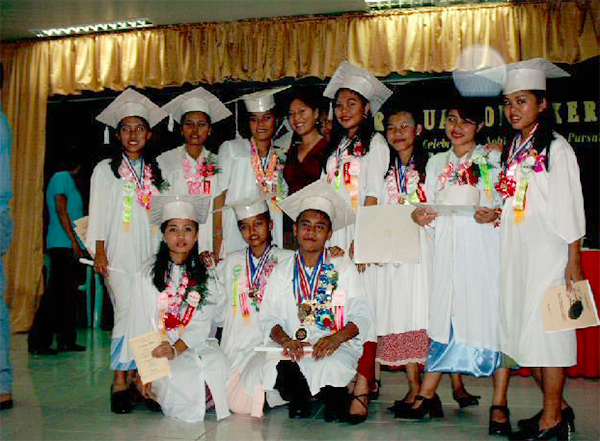 Anne with her English Club at their high school graduation.

What motivated you to go back to school after your service? Did your PCV experience give you any unique advantages over your classmates?
While in the Peace Corps I developed an interest in working with small businesses in emerging markets and felt a masters degree would help me get better insights into the market forces which impacted them. The Cornell Institute of Public Affairs (CIPA) has an interdisciplinary approach which attracted me to the school because I was able to take classes across campus. As an RPCV I had on the ground experience living and working in a developing country which helped me contextualize a lot of the lessons, research and theories I was exposed to at Cornell.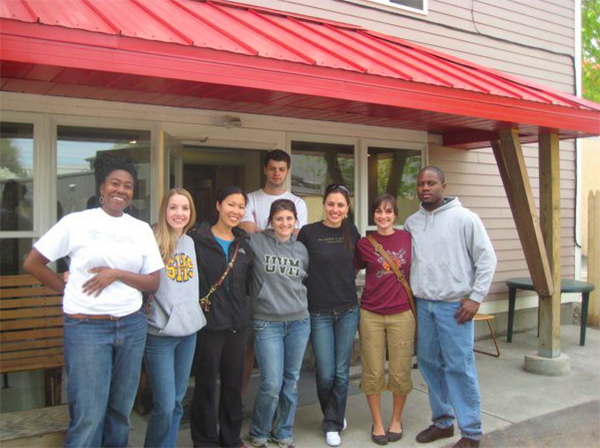 Anne with the Women in Public Policy group of which she was President during her second year at Cornell.

How how your post-PCV schooling helped in your career? Would you recommend other RPCVs to consider going back to school?
After I graduated from Cornell, I took a role as a Presidential Management Fellow at the State Department working on a new team supporting entrepreneurs in emerging markets. I believe it was the combination of field experience and masters degree from CIPA which helped me get this role. After a few years at the State Department I transitioned to a role at an impact investing firm which invests in entrepreneurs in emerging markets where I am the Director of Strategy and Development. Again, I was able to leverage my Peace Corps experience and education to create this role at the organization. For those interested in returning to school, I would suggest they think through where they want to be in 5 years from now and what passion they want to pursue and select a program which best aligns with these goals. A masters program will not directly help you uncover your passion or future profession, but it will help you gain the tools needed realize your goals. So taking the initial step of reflecting and thinking through ones short and long term vision for themselves is helpful to getting the most out of a masters program.