5:30 to 7:30 pm, Wednesday, 18 May 2022
https://www.comalberkeley.com/
Note: Currently masks are recommended, but not required in Berkeley. Also, proof of vaccination is also no longer required to dine indoors. Please check Comal's website for the status of local regulations that are changing frequently.
A quick walk from the Berkeley BART Station, Comal's patio offers a cash bar. Chips and guacamole can be purchased, or move into the restaurant for dinner.
2020 Shattuck Avenue, Berkeley, 94704, 510-926-6300
Reservations are not accepted for the patio. Walk through the restaurant and look for the NorCalPCA banner on one of the tables located on the patio.
Feel free to contact Kathleen Campbell at kathleencampbellwork@gmail.com
We will follow the county's most recent COVID-19 health protocols. Look forward to seeing you live!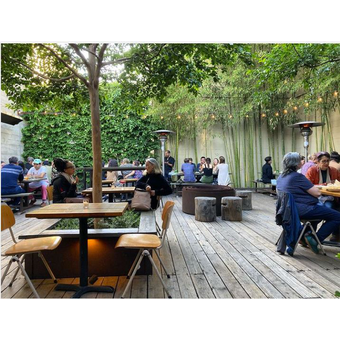 2020 Shattuck Avenue, Berkeley, CA 94704