5:30 to 7:30 pm, Wednesday, 12 October 2022
https://www.comalberkeley.com/
A quick walk from the Berkeley BART Station, Comal's patio offers a cash bar. Chips and guacamole can be purchased, or move into the restaurant for dinner. Reservations are not accepted for the patio. Walk through the restaurant and look for the NorCalPCA banner on one of the tables located on the patio - usually near the far wall.
2020 Shattuck Avenue, Berkeley, 94704, 510-926-6300
Feel free to contact Moana Fogg at mfogg210@gmail.com
or Kathleen Campbell at kathleencampbellwork@gmail.com
The venue follows Alameda county's most recent COVID-19 health protocols, which can be found here: https://covid-19.acgov.org/
Look forward to seeing you there!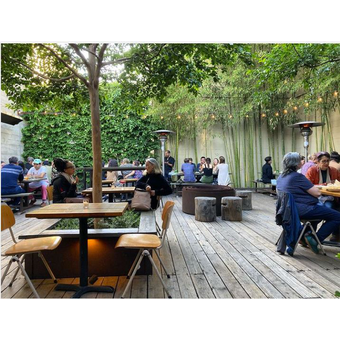 2020 Shattuck Avenue, Berkeley, CA 94704