Come out for what should be a lovely stroll through Huckleberry Botanic Regional Preserve! It's only 1.7 miles as a loop and shouldn't take more than an hour. Depending on interest, we might go out for drinks afterwards.
Read more about the preserve here, here, and here.
RSVP Instructions: Please RSVP through this event page on the NorCalPCA website. If we get rained out and I have to cancel and notify everyone, I want to make sure I don't miss anyone.

Driving Directions: From Highway 24 in Oakland, take the Fish Ranch Road exit immediately east of the Caldecott Tunnel. Continue 0.8 miles to Grizzly Peak Blvd. Turn left and go 2.4 miles on Grizzly Peak to Skyline Boulevard. Turn left and drive approximately one-half mile to the park entrance on the left, past Sibley Volcanic Regional Preserve.

Carpool Directions: Email noahbrod@gmail.com if you need a seat or will be driving and have seats to offer. I can pick up to 4 folks (uncomfortably) from the West Oakland BART station at 2:00PM.
Grouping up: I'll be at the trailhead at 2:15.
Contact info: noahbrod@gmail.com or 510-679-7075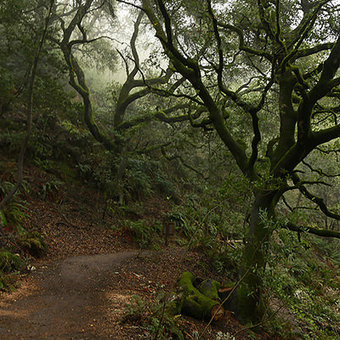 Huckleberry Botanic Regional Preserve, East Bay Regional Park District, Contra Costa County