Question: What do you get when you ask a goat to DJ?

Answer: A sick bleat! Baaahh!
Hello friends! This month we are headed down to Castle Rock park and doing the Goat Rock Overlook trail. It's 4.1 miles long and has incredible views, waterfalls, and ancient rock formations. At some point on the trail we'll break for a picnic and admire the views. Unfortunately, no dogs are allowed in the park. But feel free to invite your friends/partners/kids. You goat this!
Here's the plan. We'll meet at the trailhead at 11 AM. I'll bring some g(o)aterade and fruit snacks. Once everyone is assembled we'll head out at 11:15 AM. The whole thing should take 3 hours.

If you have any questions feel free to reach out to Tim Frahme (tjfrahme@gmail.com / 323-642-1115)
Important Reminder
You must be vaccinated to attend. As of 6/15, CA has lifted restrictions for people who are vaccinated

Parking/Carpool Situation
Carpool and help save the planet. In all seriousness, parking is limited and you'll be well served to share a ride.
https://docs.google.com/spreadsheets/d/1E_wEP2mHHAs12Xnk5EGCYQ7w33wvTtsGThVacGZ96Ss/edit?usp=sharing
Trail:
https://www.alltrails.com/explore/trail/us/california/goat-rock-overlook-emily-smith-observation-point-and-saratoga-gap-trail?ref=result-card

Hike Address:
GPS: 37.2306, -122.09566

15000 Skyline Blvd, Los Gatos, CA 95033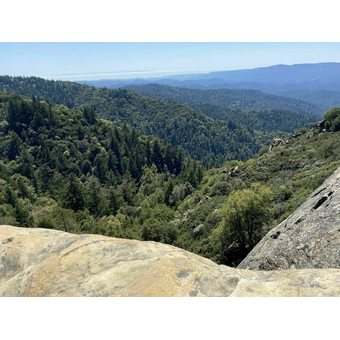 15000 Skyline Blvd, Los Gatos, CA 95033