Northern California Peace Corps Association
2021 Annual General Meeting
Saturday, March 6, 2021
10:30 a.m. to 12:30 p.m.
We recommend updating to the latest version of Zoom for a better experience:
https://support.zoom.us/hc/en-us/articles/201362233-Upgrade-update-to-the-latest-version
Download Zoom for the first time here: https://zoom.us/download
Hilary Jacobsen has offered technical support if you like. Contact her at
hilarymjacobsen@gmail.com or 415-306-4823
Agenda
10:25 a.m.

Sign-in

10:30 a.m.

Katie Long, RPCV and NPCA board member - live musical performance

10:45

Lila Holzman, NorCalPCA President, brief welcome & announce results of the board election

10:50 a.m.

John Bost - Recognition of individuals who are leaving the Board

11:00 a.m.

Glenn Blumhorst, President of the National Peace Corps Association

Our Role in Shaping Peace Corps' Future

11:15 a.m.

RPCV Food Coping Fun – Virtual Group Activities

Room 1 - Frank Price – Speed Cream Puffs, Yes, It's Possible!

Ingredients list provided below, so you can make and enjoy!

Room 2 - RPCVs Conversation Room

Room 3 - Holly Uber - 7-minutes of movement

11:30 a.m.

Video from Bobby Wine of Uganda

11:35 a.m.

Jeremy Karnowski - Treasurer's Report

11:40 a.m.

Marilyn Hyde - Update from the Grants Committee

Adam Crider and Peter Gordon of Kolunga Village, Kenya, NorCal Grants Fund recipient organization

11:55 a.m.

Lisa Curtis, RPCV and Founder of Kuli Kuli

Strategies for Facing Challenging Times

12:10 p.m.

Conversations with Your Fellow NorCalPCA Members

Question #1 – What are the first things you'd like to see NorCalPCA do as an organization when Covid-19 restrictions are lifted?

Question #2 – What role can NorCalPCA take in supporting your racial and social justice work within the Peace Corps and Northern California communities?

Question #3 – What priorities would you propose the new NorCalPCA Board of Directors consider in their upcoming strategy meeting?

12:25 p.m.

Q&A and wrap up.

Leave room open for an extra 10 minutes for mingling / conversation
Speakers' Backgrounds
Glenn Blumhorst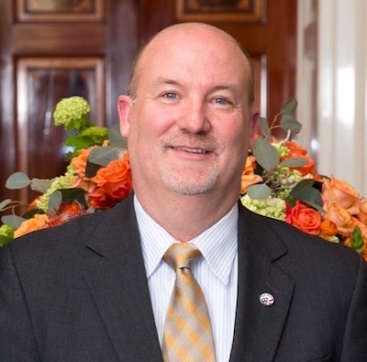 Glenn Blumhorst is President and CEO of National Peace Corps Association (NPCA), a 501(c)(3) enterprise at the center of a community of more than 180 grassroots affiliate groups and 235,000 individuals who share the Peace Corps experience. Founded in 1979 and headquartered in Washington, DC, NPCA's mission is "to champion lifelong commitment to Peace Corps ideals." During his tenure, Glenn has led NPCA's historic transformation from a dues-based alumni association to a community-driven social impact organization.
Prior to joining the NPCA, Glenn enjoyed an illustrious 18-year career with ACDI/VOCA, most recently leading the establishment and substantial growth of ACDI/VOCA's worldwide Community Stabilization and Development practice area as Managing Director. He also served as Country Representative and Chief of Party on several major USAID-funded projects throughout Central and South America. His work has taken him to over 65 countries and enabled his near-native Spanish language fluency.
Glenn launched his career by serving as a Peace Corps Volunteer in Guatemala from 1988 to 1991. He holds a Master of Public Administration and a Bachelor of Science in Agriculture, both from the University of Missouri-Columbia. He is the 2018 recipient of the prestigious University of Missouri Faculty-Alumni Award.
Glenn is a private pilot with more than 400 hours of flight time.
Lisa Curtis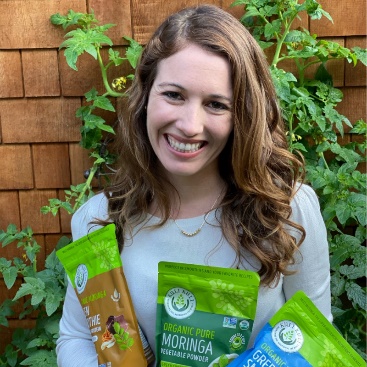 Lisa Curtis is the Founder & CEO of Kuli Kuli, the first brand to introduce the green superfood moringa to the US market. Lisa founded Kuli Kuli after working with moringa as a Peace Corps Volunteer. Lisa has grown Kuli Kuli from a Peace Corps dream into a multi-million dollar social enterprise that sells delicious moringa products in over 11,000 stores. Lisa and Kuli Kuli have been featured in The New York Times, The Wall Street Journal, Forbes and hundreds of other publications.
Prior to Kuli Kuli, Lisa served as the Communications Director at Mosaic where she managed a team of six to grow the company from zero to over $5M invested in solar through Mosaic's online marketplace. Previously, Lisa wrote political briefings for President Obama in the White House, served as a United Nations Environment Programme Youth Advisor and worked at an impact investment firm in India. She writes for a variety of outlets including Forbes, Inc, Grist and The Huffington Post. Lisa has been recognized as a StartingBloc Fellow, a Wild Gift Better World Entrepreneur, an Ashoka Emerging Innovator and a Udall Scholar. She was honored as a 30 Under 30 Leader by GreenBiz, the University of California and Forbes. She was also named to the Forbes 30 Under 30 "Top of the Class" for Social Entrepreneurship. Lisa is a frequent speaker at social impact and natural food conferences on topics such as supply chain transparency, building buzz, fundraising and millennial entrepreneurship.
Katie Long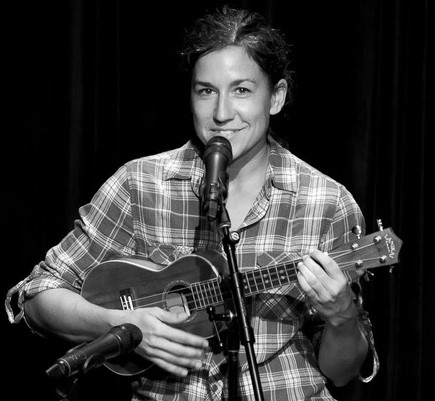 Katie Long served in Peace Corps Honduras (2005-7) and Peace Corps Response Panama (2015-16), and currently serves on the board of the National Peace Corps Association as the member-elected board representative to The Americas. She is a proud graduate of the Shriver Peaceworker Fellowship program at UMBC and works as the Program Director for Friends of Patterson Park in Baltimore, Maryland. To her delight, part of her job duties with Friends of Patterson Park includes singing ukulele parody songs, which she has also done for several Peace Corps events over the years. She has performed with Maryland Improv Collective, the Baltimore Improv Group, and is a co-host of the Is It For Reel podcast. She is currently located in the Bay Area, but lives in Baltimore with her partner, Annie, and their dog Louie.
Ingredients for Speed Cream Puffs Breakout
For the pate a choux pastry:
1 cup water
8 tablespoons (1 stick) unsalted butter
1/2 teaspoon salt
1 1/2 teaspoons granulated sugar
1 cup all-purpose flour
3 to 4 eggs, plus 1 egg for egg wash
For the filling:
2 cups heavy cream
2 tablespoons sugar
1/4 teaspoon vanilla