NorCal RPCV's have been helping Rebuild Together for over a decade with home improvements for needy families. This year we will be making repairs and painting living spaces for 2 homes; one in Berkeley and one in Emeryville.
UPDATE: We had a very productive Saturday on April 13. We finished the Emeryville home and lots of prep work got finished for the Berkeley home. This coming Saturday, April 20, we will be back at the Berkeley home continuing prep work and finish painting and trim for the living room, dining and patio.
We had 4 wonderful RPCV's come last week and I'm hoping to have this many or more this Saturday. Breakfast and lunch is provided!
Contact Vern Phillips, RPCV Morocco '72 and Zaire '74 at vphill52@pacbell.net for more info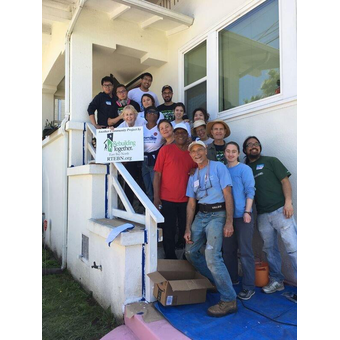 1701 Russell St, Berkeley, CA 94703, USA