We will be doing landscaping, gardening, minor home repairs and cleanup for the home of one of our veterans and his family. Sadly, he passed from COVID in 2020 and his wife has sort of lost herself in his death, leaving his adult daughter and her children to pick up the pieces. That adult daughter, Chidori, passed in September. So now her children, who are in their late teens and early 20s, are hoping to start a new beginning. A restored back and front yard are the main goals of this work.
Tools and supplies will be provided as well as lunch and tee shirts!
NorCal RPCV's have been working with Rebuild Together for many years and our partnership is bettering the lives of those nearby that need assistance.
Contact Vern Phillips, Morocco '72-'74, Zaire '74-'75 at vphill52@pacbell.net or cell 925-852-1966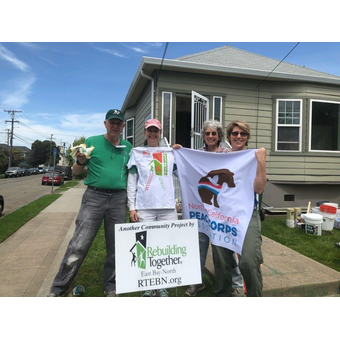 2714 McGee Street, Berkeley