Question: What is a Whale's favorite game show?

Answer: Whale of Fortune!

Alright folks, it's been a hot minute but we made it! This month we are going down to Pacifica to do the Gray Whale loop hike. We'll have some amazing views of the coast and possibly see some Whales. Afterwards we'll walk across the highway and have a picnic at Montara State Beach - where we can munch on some food, work on our tans and interact with real humans. Feel free to bring your friends/partners/dogs (on a leash)!
Here's the plan. We'll meet at the trailhead at 10:30 AM. Once everyone is assembled we'll head out at 10:45 AM. The hike is not long, but parts are very steep. You'll want to wear shoes with good traction. The modified hike will be ~3 miles and take no more than 2 hours after which we'll head down to the beach for a picnic.
If you have any questions feel free to reach out to Tim Frahme (tjfrahme@gmail.com / 323-642-1115) or Ashley Burke (ashleynburke@gmail.com)
Important Reminders
You must be vaccinated to attend. As of 6/15, CA has lifted restrictions for people who are vaccinated

Wear shoes with good traction

Bring sunscreen, hat, or an umbrella for the beach
Parking/Carpool Situation
Parking is extremely limited and I recommend you carpool. There is a parking lot about 1 / 8 th mile south of the trailhead. A little further south you can also find parking on the side of the road.

Put a smile on Greta Thurnburg's face. Carpool and help save the planet. Sign up below.


https://docs.google.com/spreadsheets/d/1E_wEP2mHHAs12Xnk5EGCYQ7w33wvTtsGThVacGZ96Ss/edit?usp=sharing
Trail:
We'll be doing a modified version of the Gray Whale Cove Loop. It should be ~3 miles in length

https://www.alltrails.com/explore/trail/us/california/gray-whale-cove-trail-loop


Hike Address:
GPS: 37.55395202011341, -122.51223318297095

N Peak Access Rd, Half Moon Bay, CA 94019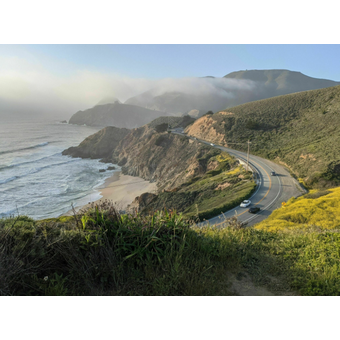 GPS: 37.55395202011341, -122.51223318297095