Hi all,
Unfortunately air quality in Pacifica continues to be in the red zone and I cannot recommend hiking in this. Tomorrow's hike is canceled.
Hoping things get better for our neighbors across California in closely affected areas
:(
If anyone is interested in providing help, I found some orgs looking for donations:
LAFD needs supplies and equipment such as hydration backpacks for firefighters:
http://supportlafd.org/
Butte County Office of Education in NorCal will need help buying books and materials for the affected schools:
https://www.nvcf.org/fund/butte-county-schools-fire-relief-fund/?fbclid=IwAR1YJX7YHpkx44yIY0xNOUPP8rtIfvacN6eo1Sd7hKuB9YocfP8fpUeNnLo
Email: jennasmithevents@gmail.com for carpool info!
11:00am: p/u at Daly City Bart (arrange with me- jennasmithevents@gmail.com)
11:30-12:00pm: Meet in dirt lot in front of St. Peter's Church in Pacifica (the dirt lot is at the front of the parking lot, close to the street)
12:00-2:00pm: Hazelnut hike (lunch in the middle)
2:00pm-2:30pm: Drop off at Daly City Bart

Bring Water, hat, sunscreen, lunch to eat at the top. There is lots of sun on this hike, but some tree coverage at times (typical CA hike)

See you there! Message Jenna with questions!
----------------
Use that extra day off to join fellow RPCVs and explore the last piece of paradise left in the bay area: Pacifica! On Monday, November 12th, local Pacifican Jenna will be leading a hike at San Pedro Valley Park. The closest public transportation is Daly City Bart but we can arrange carpools to pick you up! I will make a trip or two. Pacifica is off the beaten path but has gorgeous beach views and nature to explore. Come check it out! Bring a packed lunch and some water to enjoy at the top :)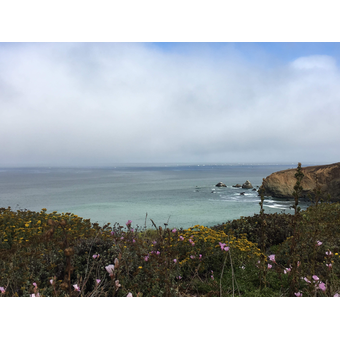 San Pedro Valley Park, 600 Oddstad Blvd, Pacifica, CA 94044, USA