It's FREE with RSVP. Fan or not, the energy there will surely be palpable! I'm honestly not that much into soccer but these events are so much fun! 😆

Date: I know it's just after Thanksgiving so people might still be away. But it's also possible that people who are around SF (and might have enough of their families already 😜) are still off work this day. I debated if the 11am US vs Iran match on November 29th would be a better day, but I think this US vs England match will be more exciting! 😊 You can see the schedule for the other days at the 'More Info' link below in case anyone wants to watch those too and wants some company - feel free to let me and/or the group know. If the US gets into the quarters, semis, or even finals, we can do this again in December.

RSVP: Please RSVP at the Eventbrite link below. Your RSVP is good for both matches being shown that day. This one is for the second match that starts at 11am, but if anyone wants to be there for the 1st match at 8am for Netherlands vs Ecuador, lemme know and I'll see you there. Otherwise, I'll see you at 11am!

https://www.eventbrite.com/e/back-in-the-game-san-franciscos-world-cup-village-union-square-tickets-464796036457

More info: https://sf.funcheap.com/city-guide/2022-world-cup-village-watch-parties-coming-sf/

Contact me at rich.villanueva@gmail.com or 628-468-7925 with any questions.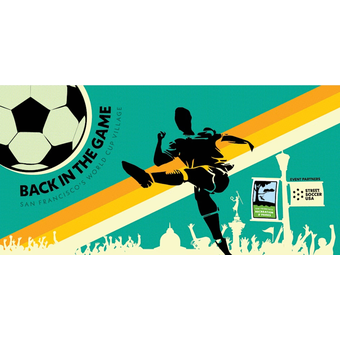 Union Square, San Francisco, CA, USA