UPDATE (7/11): Sorry folks, this trip has been cancelled due to unhealthy levels of smoke from the Washburn Fire in Wawona. Thanks for your interest in protecting Yosemite's ecosystem! We'll post a future trip if we are able to get this project re-scheduled.
Volunteer at Yosemite and camp with your fellow RPCV's!
WHAT:
We'll be removing invasive bull thistle from Yosemite Valley. This task will be especially important this year since the last couple of years' bull thistle control had been interrupted by the pandemic. The Yosemite Natural Resource Manager wanted to emphasize:
"The work will be

very strenuous. The reason for the warning is that this work takes place in full sun, and you will be shearing large roots of the bull thistle plant through meadow sod. This can be a difficult task, and it will leave the group pretty tired at the end of the day. I have every confidence that you'll tackle this project with ease as long as your group dresses appropriately, stays hydrated, takes breaks, and listens to each other and your work leader on that day. "
That being said, this will be fun way to help preserve Yosemite's natural heritage. With a little Peace Corps can-do attitude, this project should be very manageable. And compared to two years of giardia, this will be down-right breezy!
We'll also be camping and hanging out in the Valley for the weekend. We have a campsite in the Valley included with this service trip. We'll also be cooking and eating together, so please be ready to sign up to help out on a couple of meals.
There is a limit to the number of people allowed on this service project, so you need confirmation from me that you're officially on the trip.
WHEN:
July 15-17. Arrive in Yosemite Valley Friday afternoon/evening July 15.
Be ready to start workday at 8AM Saturday July 16!
We have a sweet (secret) campground in Yosemite Valley reserved from Friday to Sunday.
WHERE:
Yosemite Valley!!! The service project will be in the Valley, and so will our campsite.
COST:
Free (except food and fuel)! Participation in this service project includes free entry in the park and stays at the campground. We'll carpoolsto save on gas.
HOW TO GET A SPOT:
We do have a hard limit of 20 volunteers for this project. Signing up is the first step but does not guarantee a spot! After signing up here I will be in contact with you to confirm whether you're officially on the roster or not.
Feel free to invite one non-RPCV guest to this event while there is space. Min age 16.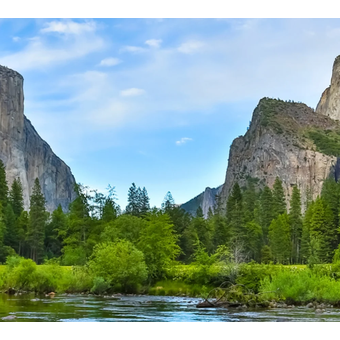 Yosemite National Park, California, USA