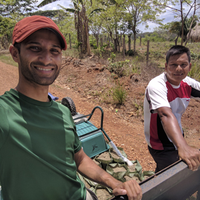 Congratulations to the Health Community in Alto Playon, Darien, Panama, which has purchased building supplies for their new composting latrines! $2,000 in NorCalPCA Grants Program funds were wired to Panama on April 28, 2017 for the project.
What follows is the background to the story:
The 280 tribal people in Alto Playon live a subsistence life of farming, fishing, and hunting on their indigenous reserve. A dry-season road operates 3-4 months a year; boat transport is used during other times. NorCalPCA Member and RPCV Moiz Kapadia served in Panama 2010-2012, where he worked to improve sanitation in the community of Alto Playon, Darien. Moiz introduced the community to a participatory sanitation project and they built four composting latrines (composting latrines are built above ground, are kept dry, and have the benefit of producing compost for the families-- see photo). Once the rest of the community saw the benefits of the latrines, other families followed. Interested families each signed a contract stating they would provide 40% of the materials costs and 100% labor. The next Peace Corps Volunteer, Amber Naylor, increased the project scope and secured a Peace Corps Partnership grant to complete 17 latrines within her first year. Still, more latrines were needed.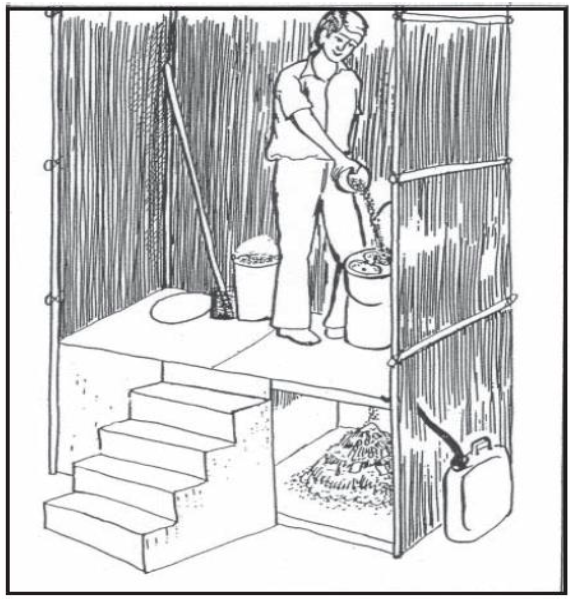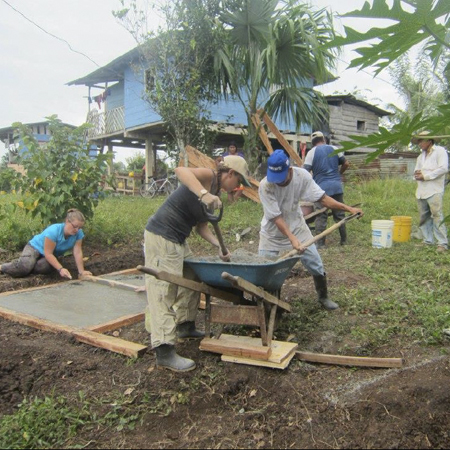 Moiz wrote a proposal to the NorCalPCA Grants Program in Fall 2015 to build more composting latrines. The families involved would provide part of the materials cost and all labor. $2,000 was approved through the Grants Program and NorCalPCA waited for the signal to transfer the funds. Unfortunately, the project had a few set-backs. The dry seasons of 2016 and 2017 came and went without resolution of project issues. The Peace Corps decided not to post another PCV in the area to coordinate the project. A bank wire to a specific account proved impossible when the local bank required money and monthly deposits to open the account.
Finally, Moiz had an opportunity in April 2017 to visit Alto Playon and he requested that funds be sent to his host country counterpart, Wilberto G., in Meteti, an adjacent town. Unfortunately, the transfer process proved very bureaucratic. The funds could not be sent to him and the wire was changed to Misael R. Numerous phone calls and e-mails between Panama and our NorCalPCA Treasurer in San Francisco finally resolved the wire issues. Although Moiz and Misael missed the last transport back to Alto Playon one night, they were successful in retrieving the funds and ordering supplies for the project.
The project has involved many NorCalPCA members in addition to Moiz Kapadia, including the 2015 and 2016 Grants Committees which approved initial funding and supported the project through many set-backs; NorCalPCA Treasurer Terry Vogt who persevered to wire the funds; and the donors to NorCalPCA Grants in 2015-2016 who made this possible. Thank you for your support!
Click here to see more photos from the project.
---